10 REASONS TO BOOK JAPAN FOR YOUR NEXT SKI TRIP!
Japan is famous for many things – cherry blossoms, samurai castles, sushi, and innovative technology. However, one of its most stunning attractions is its incredible ski resorts. If you're looking for a new destination for your next ski trip, here are 10 reasons why 'Japan' should be at the top of your list!
Exceptional Powder Snow: Japan's geographical location, the Siberian winds crossing the Sea of Japan, leads to the creation of exceptional 'Japow'. This is the term given to the light, fluffy, and incredibly dry powder snow that graces Japanese ski slopes. It's every skier and snowboarder's dream and provides a truly unique winter sports experience.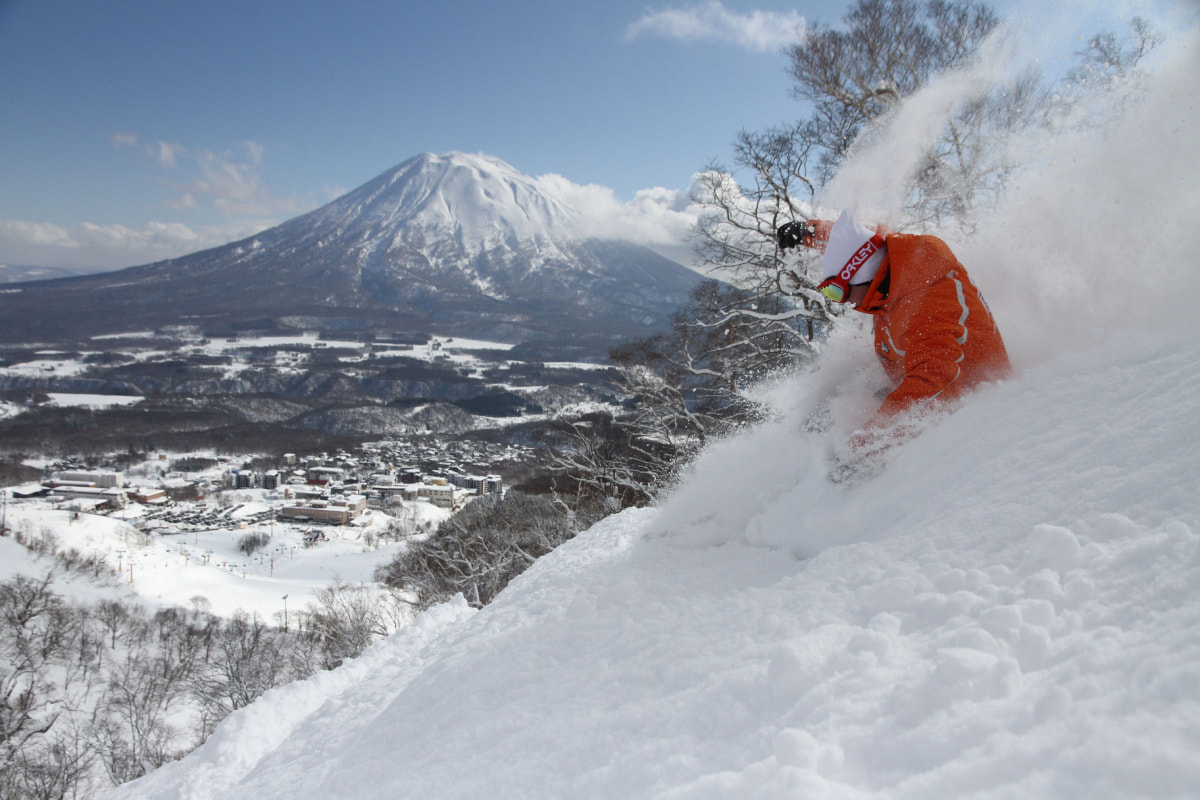 Variety of Slopes: With over 500 resorts, Japan offers a vast array of slopes to suit every level of skier or snowboarder. From gentle gradients for beginners to steep, challenging terrains for experts, you'll always find a new trail to conquer. Each resort offers a different vibe, from the expansive vistas of Niseko to the steep runs of Hakuba.
Stunning Scenery: Japan's natural beauty is awe-inspiring, and its ski resorts amplify this effect. From the majestic, snow-capped mountains to tranquil, undisturbed forests, the views are breathtaking. You'll be carving your way through some of the most beautiful winter landscapes in the world.
Immersive Cultural Experience: Japan's culture is rich and deeply rooted in history. A ski trip here presents the opportunity to visit ancient temples, soak in traditional onsens (hot springs), and enjoy exquisite local cuisine. It's not just about the skiing; it's about immersing yourself in a fascinating culture that exists alongside the modern, bustling cities.
Excellent Ski Schools: Japan's ski schools are reputed for their professionalism and the high-quality instruction they offer. English-speaking instructors are available at most major resorts, making it easy for non-Japanese speakers to learn. They offer classes for all ages and skill levels, ensuring everyone in your family or group can enjoy their time on the slopes.
Unique Winter Activities: Skiing is not the only winter activity Japan offers. You can try snowshoeing through the quiet forests, snowmobiling across the vast, open fields, or visiting unique experiences like the famous snow monkeys in Jigokudani Monkey Park, Sapporo Ice Festival Hokkaido, and seeing the Cherry Blossoms! These are just a few of the unique activities that give you a chance to experience the winter landscape in a whole new way.
Amazing Food: Japanese cuisine is celebrated worldwide, and a trip to the ski resorts offers an opportunity to try authentic, local dishes. Warm yourself up with a bowl of delicious ramen, enjoy freshly made sushi, or sip on traditional sake. The culinary journey is part of the skiing adventure.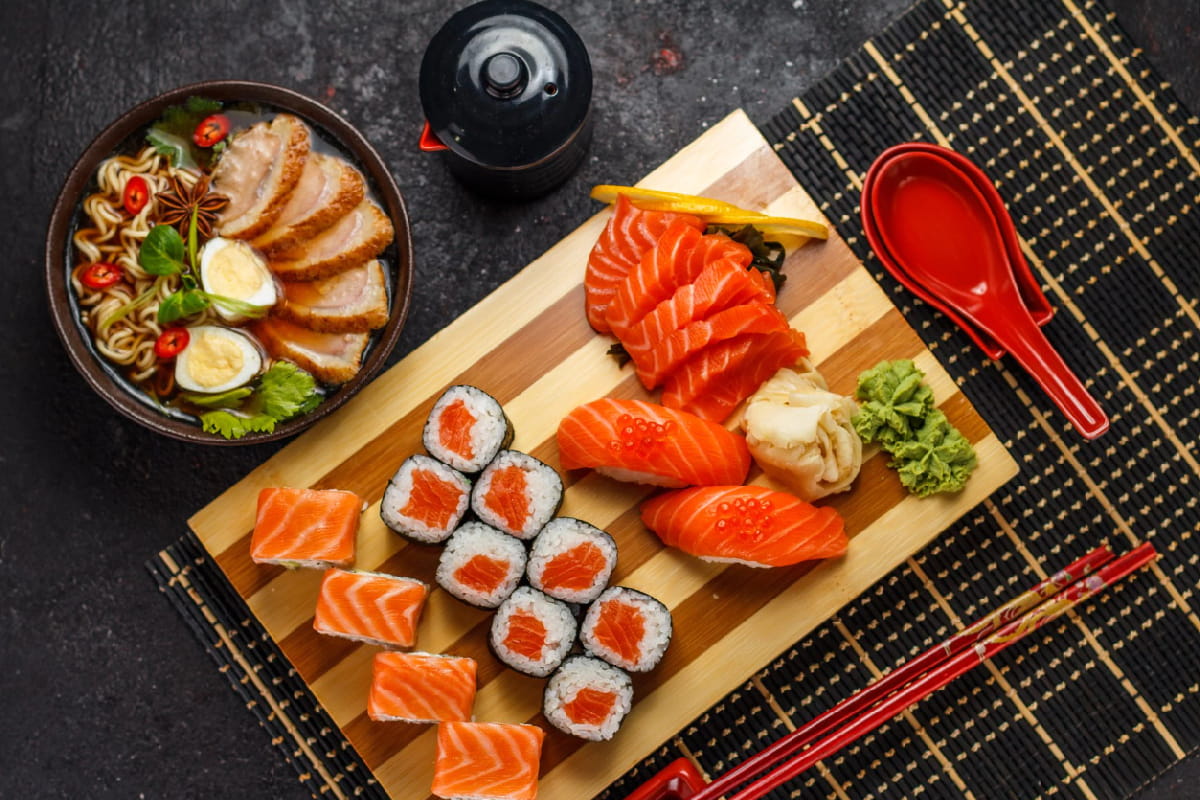 Convenience and Accessibility: Japan's infrastructure is remarkably efficient, making the ski resorts highly accessible. High-speed Shinkansen (bullet trains) and well-organized internal flights link major cities to the mountain regions. Plus, shuttle services from the stations will have you at the resort's doorstep in no time.
Relaxing Onsens:  What's more rewarding after a long day on the slopes than soaking in a traditional Japanese onsen? The therapeutic hot springs, found in abundance near ski resorts, are perfect for unwinding and soothing your muscles. Some hotels offer private onsens, letting you enjoy this unique Japanese experience in a secluded, peaceful environment.
World-Class Facilities and Hospitality: The facilities at Japanese ski resorts are second to none, with modern lifts, comprehensive ski rental services, and international standard accommodation. On top of this, the Japanese are known for their exceptional hospitality, ensuring you'll be well looked after throughout your stay.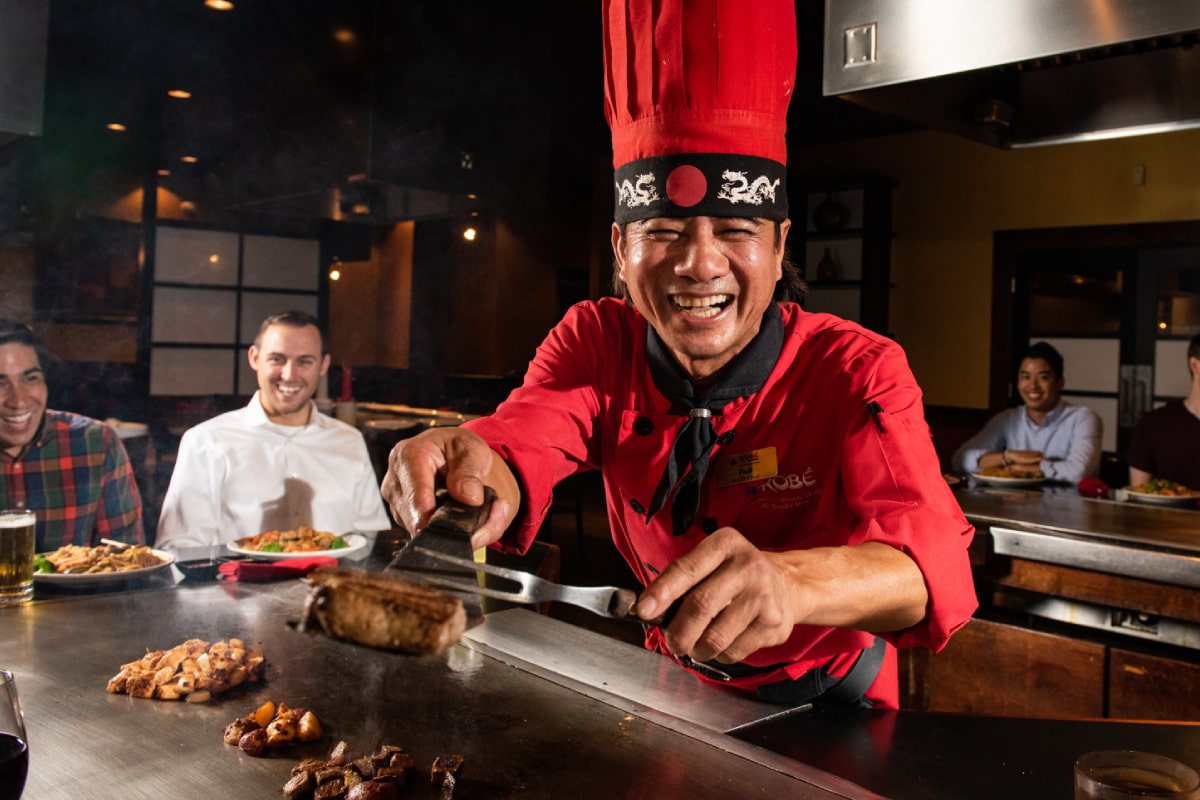 In conclusion, Japan offers more than just excellent skiing; it provides a holistic winter experience. From the exceptional snow quality to the rich culture, planning your next ski trip to Japan promises an unforgettable adventure. So, pack your ski gear and get ready to carve your way through the magnificent 'Japow'. Sayōnara!