EXPLORING KYOTO: WHERE TO STAY
Kyoto, a city where the echoes of ancient Japan blend seamlessly with the rhythms of modern life, offers a unique experience to every visitor. Each district in Kyoto has its own distinct charm and character, making the choice of where to stay an essential part of planning your journey. This comprehensive guide delves into the six most popular districts for accommodation in Kyoto, highlighting their unique characteristics, attractions, and suitability for different types of travellers.
Areas shown: Kyoto Station (Green), Downtown Kyoto (Yellow), Central Kyoto (Blue), Northern Higashiyama (Orange), Gion & Southern Higashiyama (Red), Arashiyama (Purple).
Kyoto Station / Shimogyo: The Convenient Gateway
Why Stay Here?
The area around Kyoto Station is a modern contrast to the city's ancient sites. It's a bustling district with a variety of hotels, shops, and restaurants, catering to all budgets and tastes. The convenience of being near the main transport hub makes it ideal for travellers looking to explore Kyoto and its surroundings. The area's modernity provides a comfortable and convenient base for your adventures.
Who is it Best For?
Perfect for travellers on short stays or those planning to take multiple day trips to surrounding areas. Business travellers will also appreciate the modern amenities and easy access to transport.
Things to Do:
Marvel at the architectural wonder of Kyoto Station, a symbol of modern Kyoto.
Explore the history of Japanese railways at the Kyoto Railway Museum.
Visit the serene Higashi Honganji Temple, a place of spiritual calm amidst the city bustle.
Downtown Kyoto: A Vibrant Fusion of Tradition and Modernity
Why Stay in Downtown Kyoto?
Downtown Kyoto is a bustling hub where the old meets the new. It's a lively area where traditional tea houses coexist with modern cafes and boutiques. The streets are alive with a mix of locals and tourists, creating a vibrant atmosphere. Its central location offers easy access to Kyoto's main attractions, making it a convenient choice for those who want to immerse themselves in the city's dynamic culture.
Who is it Best For?
Downtown Kyoto is particularly appealing to first-time visitors, solo travellers, and those who enjoy the convenience and excitement of urban life. Its central location and excellent public transport links make it an ideal base for exploring the wider city.
Things to Do:
Explore the culinary delights of Nishiki Market, sampling local specialties and witnessing the vibrant food culture of Kyoto.
Discover the world of Japanese manga at the Kyoto International Manga Museum, a unique cultural experience.
Enjoy the scenic beauty of the Kamo River, especially during cherry blossom season, and experience Kyoto's nightlife.
Central Kyoto: A Serene Blend of History and Culture
Why Stay Here?
Central Kyoto offers a peaceful retreat in the heart of the city. It's a district where you can enjoy the tranquillity of residential streets and the beauty of historical landmarks. The area provides a glimpse into the everyday life of Kyoto's residents, offering a more authentic experience. Its central location makes it easy to explore the city, while also providing a quiet escape from the hustle and bustle.
Who is it Best For?
This area is particularly suited to families and those who prefer a quieter, yet accessible location. It's also ideal for longer stays, offering a glimpse into the everyday life of Kyoto's residents.
Things to Do:
Explore the historic Nijo Castle, with its impressive fortifications and beautiful gardens.
Visit the Kyoto Imperial Palace and stroll through the surrounding Kyoto Gyoen National Garden.
Experience local life at the traditional Nishiki Market, a hub for fresh produce and local crafts.
Gion & Southern Higashiyama: Stepping Back in Time
Why Stay Here?
Gion and Southern Higashiyama transport you to a bygone era. The area is characterized by its quiet, cobblestone streets and traditional wooden machiya houses. It's a place where you can experience the true essence of old Kyoto, with a slower pace of life and a focus on cultural richness. The presence of geishas and maikos in their exquisite kimonos adds to the area's timeless charm.
Who is it Best For?
Ideal for culture enthusiasts, romantic getaways, and those seeking a quieter, more refined experience of Kyoto. The district's traditional atmosphere is particularly appealing to couples and history buffs.
Things to Do:
Wander through the historic streets of Gion, perhaps catching a glimpse of a geisha or maiko.
Visit the majestic Kiyomizu-dera Temple, perched on a hillside with panoramic views of the city.
Stroll down Hanami-koji Street, experiencing the traditional architecture and atmosphere of Kyoto.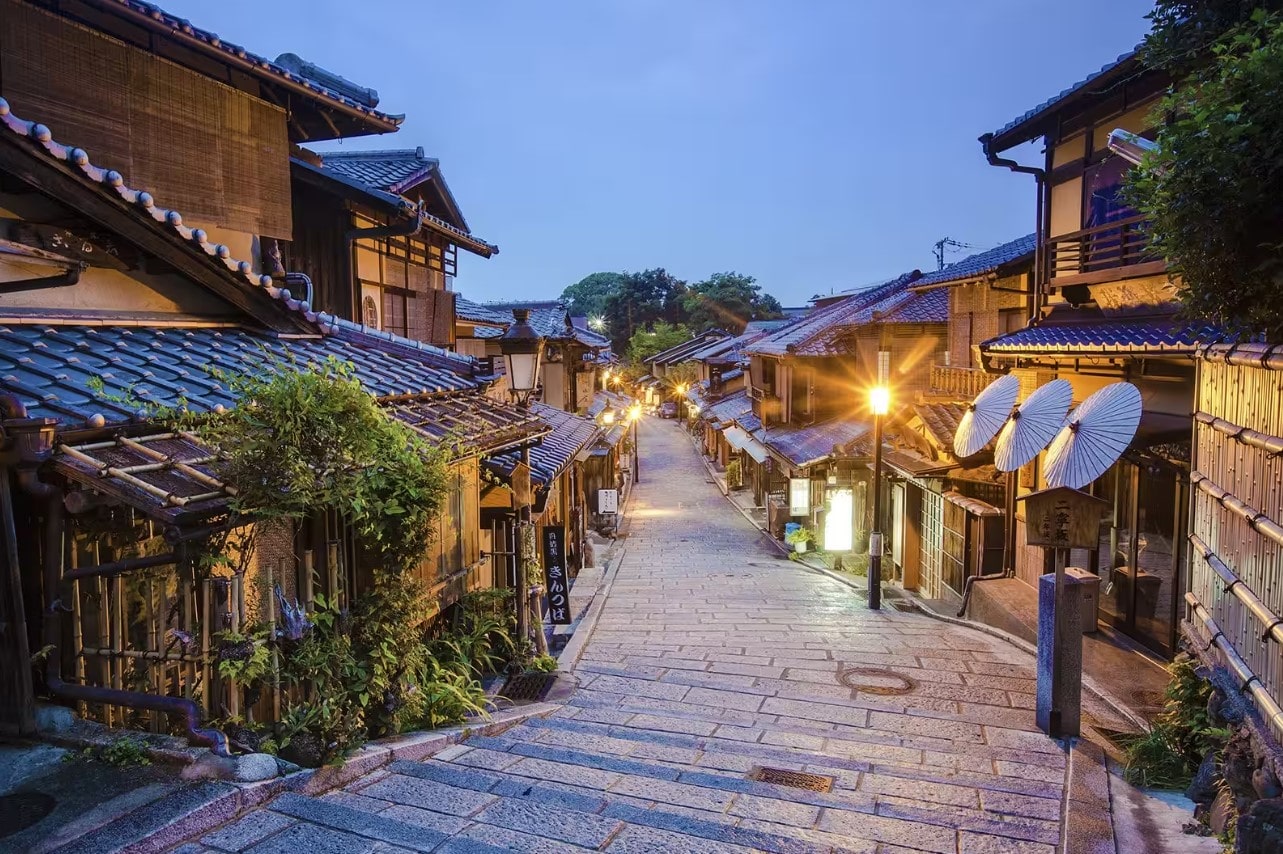 Northern Higashiyama: A Haven of Peace and Cultural Riches
Why Stay Here?
Northern Higashiyama is a district where nature and culture intertwine. It's a quieter part of the city, known for its scenic beauty and historic temples. The area is perfect for those who want to explore Kyoto's cultural heritage at a leisurely pace. The serene atmosphere, combined with stunning natural scenery, makes it an ideal spot for relaxation and reflection.
Who is it Best For?
Ideal for nature lovers, photographers, and those seeking a more contemplative experience of Kyoto. This area is perfect for long, leisurely walks and for those who wish to explore Kyoto's natural landscapes and cultural heritage.
Things to Do:
Visit the serene Ginkaku-ji and its meticulously maintained gardens.
Explore the majestic Nanzen-ji Temple, a key site in Zen Buddhism.
Stroll along the scenic Philosopher's Path, a scenic walkway following a cherry-tree-lined canal, is particularly beautiful during the cherry blossom and autumn foliage seasons.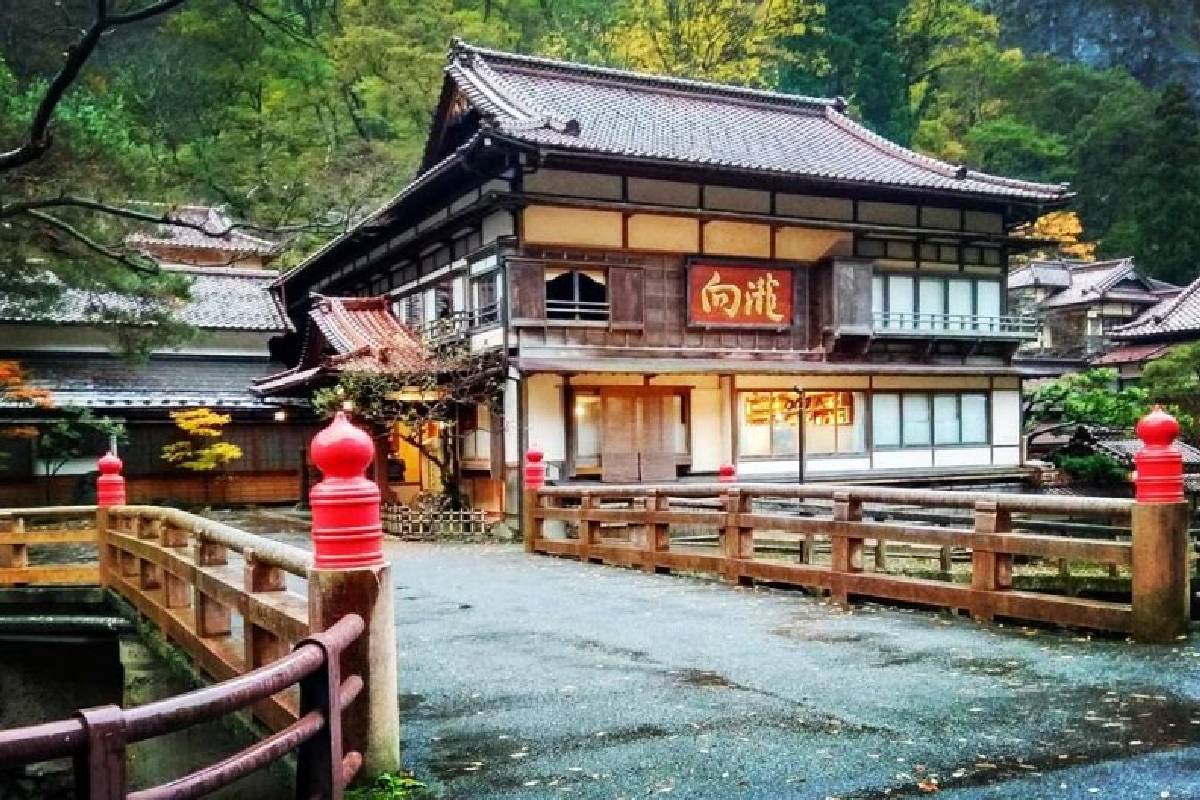 Arashiyama: Immersed in Nature's Splendour
Why Stay Here?
Arashiyama, located on the outskirts of Kyoto, is not only a natural paradise known for its breathtaking landscapes, including the famous bamboo groves, but also a haven for those seeking the quintessential Japanese onsen (hot spring) experience. This area offers a tranquil, nature-centric experience, with traditional ryokans (Japanese inns) providing a serene onsen experience amidst rural beauty. The presence of these hot springs, set against the backdrop of Arashiyama's scenic vistas, adds a layer of relaxation and cultural immersion to your stay.
Who is it Best For?
The laid-back atmosphere, combined with the opportunity to indulge in rejuvenating hot spring baths, makes Arashiyama a perfect retreat for families, nature lovers, and those seeking a peaceful escape with a touch of traditional Japanese luxury.
Things to Do:
Wander through the enchanting Arashiyama Bamboo Grove, a must-visit for any Kyoto itinerary.
Explore the historic Tenryu-ji Temple, a World Heritage Site with beautiful gardens.
Enjoy the views from the iconic Togetsukyo Bridge, a symbol of Arashiyama.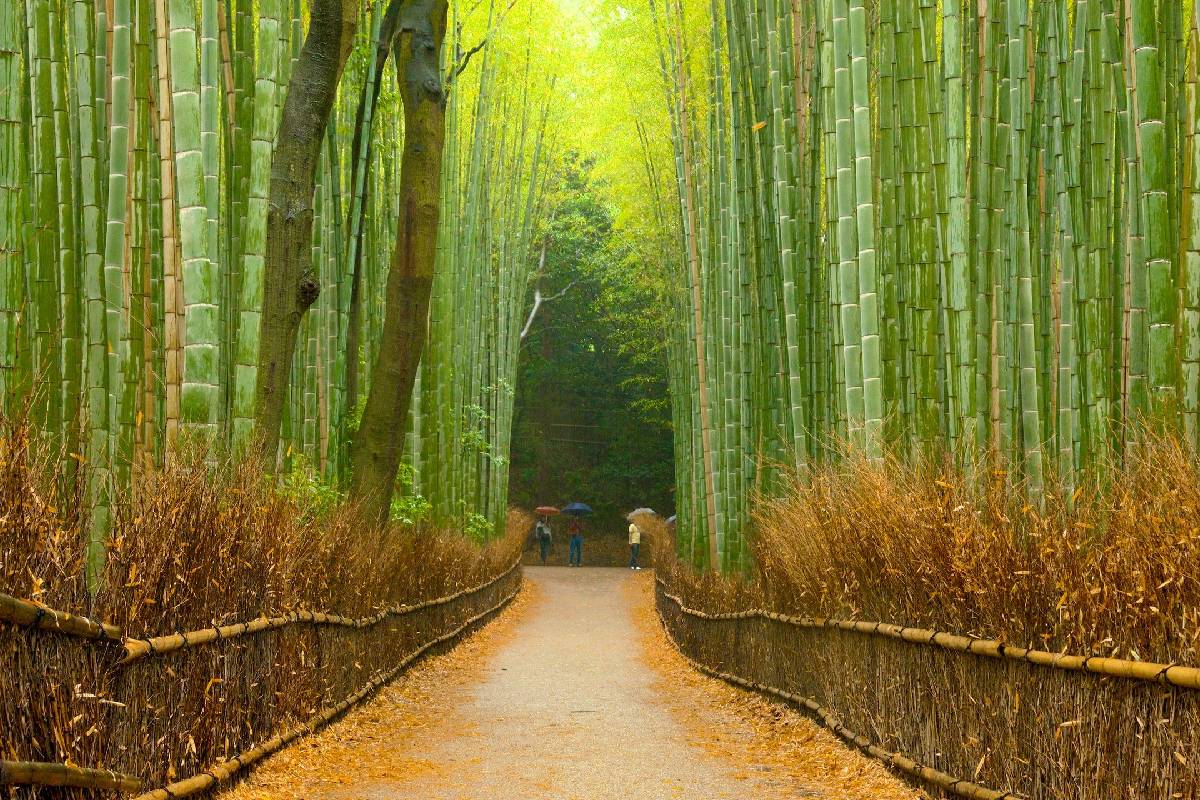 In conclusion, each district in Kyoto offers a unique experience, catering to different preferences and styles of travel. From the lively streets of Downtown Kyoto to the tranquil natural beauty of Arashiyama, there's a perfect spot in Kyoto for every traveller. Whether seeking vibrant city life or a peaceful retreat, Kyoto's diverse districts await to enchant and inspire. With a rich tapestry of history, culture, and natural beauty, Kyoto is a city that promises unforgettable experiences for all who visit.