MULTIGENERATIONAL SKI GEMS IN THE USA
Planning a multi-generational skiing and snowboarding trip can seem like a daunting task. Ensuring a great ski holiday experience for everyone, from the little ones to the grandparents, requires a perfect blend of terrain options, resort amenities, vibe, and off-slope activities. Fortunately, the United States is home to a variety of ski resorts that cater to every age group, and here are the top 8 family-friendly ski destinations that go the extra mile to offer an unforgettable winter vacation!
Aspen Snowmass, Colorado
Snowmass is a part of the Aspen area and impresses with its expansive terrain that includes the longest vertical rise in the United States. It's also home to the Treehouse Kids' Adventure Center—a 25,000-square-foot, state-of-the-art childcare and ski school facility. Snowmass' "Very Important Kid" program further enhances the family-friendly vibe with its daily after-ski activities and events for kids. Offering access to 4 mountains on the 1 lift pass, The Aspens offer unbeatable value! With a real town, another great option for non-skiers, should there be any, and will definitely tick off the 'ski in/ski out' dream!
Beaver Creek, Colorado
An upscale resort, Beaver Creek is renowned for its immaculately groomed slopes, village, and exceptional customer service—think escalators to lift lines and fresh-baked cookies at the end of the ski day. The resort offers a diverse mix of beginner, intermediate, and expert slopes. With excellent childcare services and ski schools, even the youngest members of your family can safely learn the ropes.   Accommodation options vary from 4-5 star hotels, through to stunning self-contained, multi-roomed condos.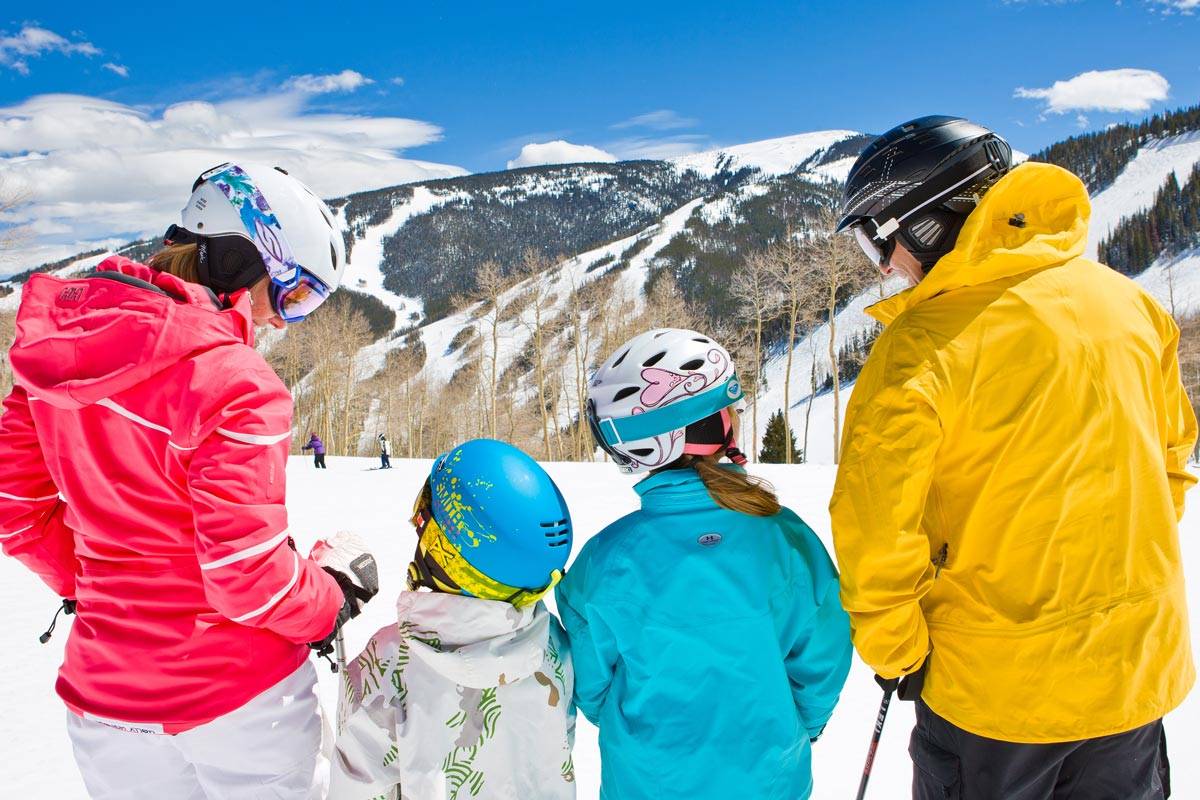 Deer Valley, Utah
Deer Valley offers an upscale ski vacation, where the focus is on service and comfort. Known for its impeccably groomed trails, limited lift ticket sales, and ski valets to carry your gear, Deer Valley delivers a luxury skiing experience. The resort is also one of the few remaining areas where snowboarding isn't allowed, making it a unique choice for skiing purists, being a 'skiers only' mountain with capped daily numbers.  Furthermore, Park City Historic Town is literally just around the corner, adding another wonderful layer of 'off snow' options, shopping, and dining!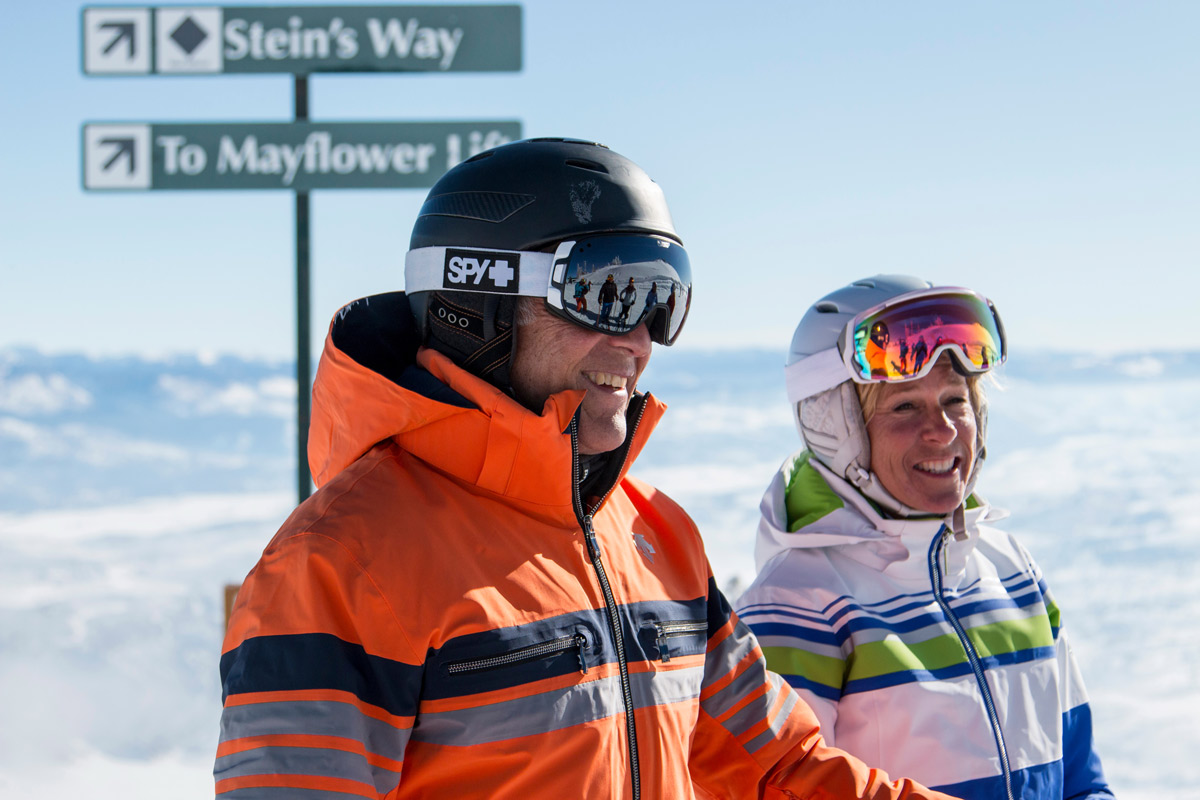 Heavenly Lake Tahoe, California/Nevada
True to its name, Heavenly offers stunning views of Lake Tahoe and the surrounding Sierra Nevada mountains. The resort is famed for its incredibly varied terrain, from wide-open cruisers to plunging 1,600-foot chutes. Its high-altitude observation deck, with panoramic views of the lake, is a must-visit. Off the slopes, a bustling nightlife awaits in the casinos and nightclubs of South Lake Tahoe, through to many dining options that will suit most budgets, age, or dietary requirements.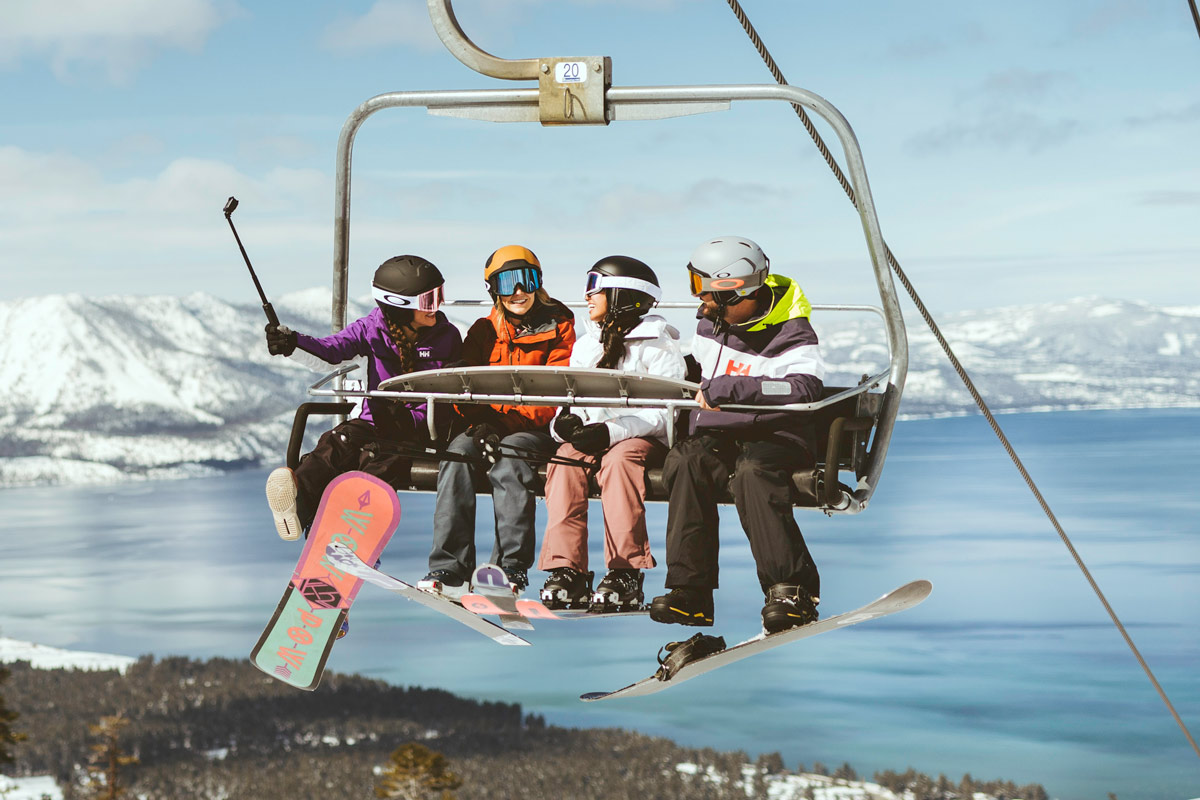 Jackson Hole, Wyoming
Jackson Hole is synonymous with rugged, adventurous skiing and is often regarded as one of the best ski destinations in North America. Famous for its steep terrain, deep powder, and the iconic Corbet's Couloir, it's a playground for advanced skiers. However, in recent years, the resort has expanded its offerings for intermediate and beginner skiers, making it a well-rounded choice for families. The nearby town of Jackson, with its wooden sidewalks and antler arches, exudes a rustic charm, offering a mix of rich history, art galleries, and boutique shopping.
Park City, Utah
Park City Mountain Resort, the largest ski resort in the U.S., boasts over 7,300 acres of skiable terrain. It's famous for its high-quality snow, dubbed the "Greatest Snow on Earth." The resort offers an impressive array of terrain parks, halfpipes, diverse ski slopes, and a plethora of off-mountain activities. Park City's 'Historic Main Street', with its charming boutiques, galleries, and restaurants, is another attraction not to be missed and makes this option a perfect choice for those who have any non-skiers in the mix.
Steamboat, Colorado
Often referred to as "Ski Town, USA", Steamboat Springs offers an authentic Western atmosphere combined with world-class skiing. This resort is famed for its "champagne powder", a term they trademarked to describe the light, dry and fluffy snow that graces its slopes. But skiing isn't the only attraction here. With a rich ranching history, the town of Steamboat Springs provides a unique blend of the Old West and modern ski culture. Families particularly love the varied terrain catering to all levels, as well as off-slope activities like the natural hot springs, perfect for relaxing after a day on the mountain. The resort also places a significant emphasis on family programs and activities, making it a standout for multigenerational winter vacations.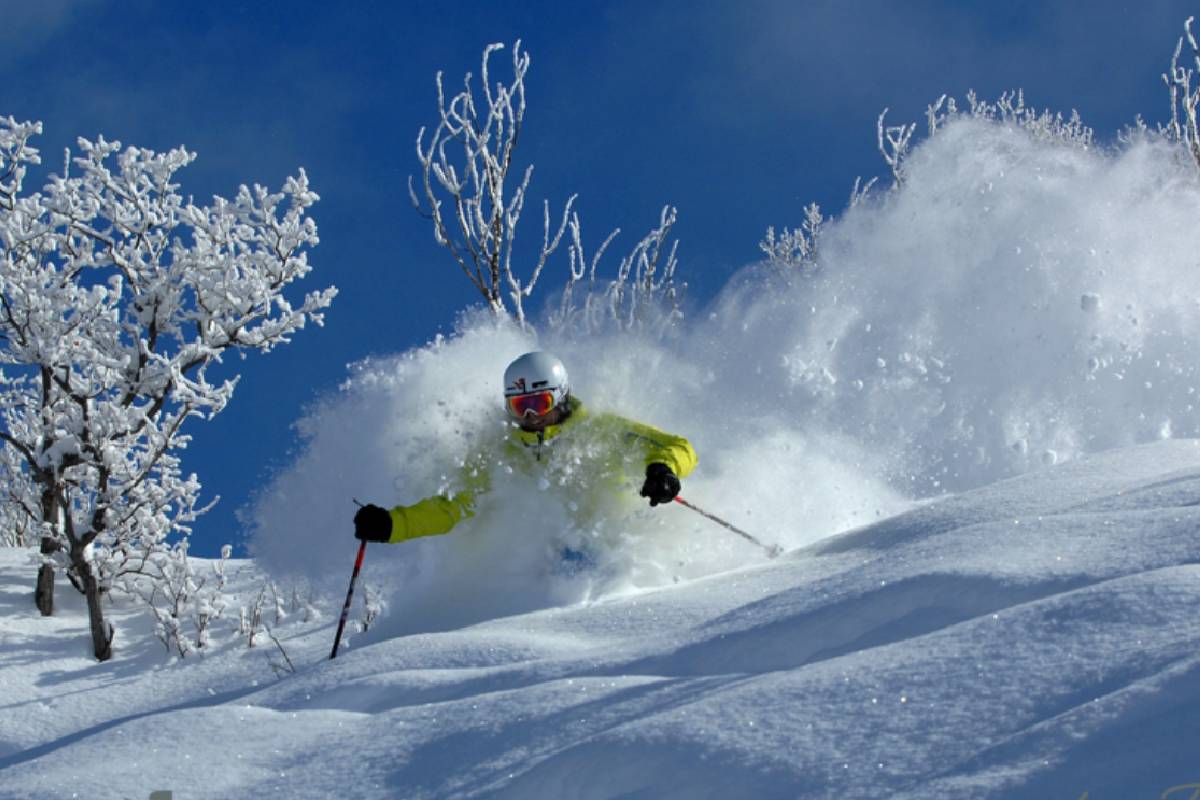 Telluride, Colorado
Nestled in a box canyon surrounded by the San Juan Mountains, Telluride offers breathtaking vistas that appear straight out of a postcard. This secluded resort is famous for its challenging terrain and lack of crowds, ensuring an intimate skiing experience. But it's not just for experts; the resort provides diverse options, from gentle slopes for beginners to steep chutes for thrill-seekers. The town itself is steeped in rich Wild West history. Telluride's free gondola, the only one of its kind in North America, provides a scenic commute between Mountain Village and the town, making it a memorable experience even off the slopes, and totally car free!
Vail, Colorado
Vail is a true gem in the Rockies, famous for its seven back bowls and over 5,000 acres of skiable terrain. Its excellent ski schools and children's programs cater to younger skiers, while advanced skiers can challenge themselves on the legendary Back Bowls and Blue Sky Basin. Moreover, Vail's European-style village brimming with shops, restaurants, and après-ski entertainment guarantees fun even after the ski day is over.
From the unforgettable beauty of Lake Tahoe to the family-focused charm, with a hint of cowboy essence, in Steamboat, these multi-generational skiing destinations offer something unique to create lasting memories for every member of your family. So, pack your skis and snowboards, gather your loved ones, and embark on a thrilling family adventure in American snow!