RIDE THE RAIL TO JAPAN'S SKI TRAILS
Japan, a harmonious blend of ancient traditions and cutting-edge modernity, is not only home to some of the world's most renowned ski resorts but also boasts one of the most efficient and intricate train systems in the world. For those embarking on a ski holiday in the Land of the Rising Sun or simply exploring its vast landscapes, the Japanese train system offers an unparalleled experience in convenience, efficiency, and cultural immersion.
Punctuality to the Second
One of the hallmarks of the Japanese train system is its punctuality. Trains, whether they're the high-speed Shinkansen or local commuter lines, are known to run on time to the exact second. This precision ensures that travellers, especially skiers eager to hit the slopes, can plan their day with confidence. The dedication to punctuality stems from a cultural emphasis on respect for others' time and a commitment to service excellence.
The Extensive Network: Skier's Gateway to the Mountains
Shinkansen (Bullet Trains): These iconic trains, which can reach speeds of up to 320 km/h, are a marvel of engineering and design. They connect major cities, making it possible for someone to have breakfast in Tokyo and lunch in a ski resort in Niigata or Nagano. The smooth and swift journey, complemented by scenic views, is an experience in itself.
JR Lines and Private Railways: The Japan Railways Group operates a vast network that covers both urban centres and the countryside. Private railway companies further enhance connectivity, especially in metropolitan areas. For skiers, these networks ensure that even the most secluded ski resorts are accessible.
Subways: Major cities like Tokyo, Osaka, and Kyoto boast extensive subway systems. While they primarily cater to intra-city travel, they play a pivotal role in helping tourists navigate the urban landscape with ease.
The Japan Rail (JR) Pass: A Skier's Best Friend
The JR Pass is a treasure for tourists. It offers unlimited travel on JR trains, including many Shinkansen lines, over a specific period. For skiers, this means the freedom to hop between ski resorts or take a day off to explore a nearby city. The pass, available in various durations, offers flexibility and significant savings. The JR Pass is not valid on some Shinkansen and non-JR trains, so it is advisable to check the coverage and conditions of the pass before purchasing it.
Seamless Ticketing and the Magic of IC Cards
Japan's ticketing system is designed for efficiency. While traditional paper tickets are available, the real magic lies in IC cards like Suica and Pasmo. These cards, which can be topped up at stations, allow travellers to tap in and out, automatically calculating and deducting the fare. Beyond trains, these cards can be used for buses, trams, and even purchases at convenience stores, making them an indispensable travel companion.
Station Etiquette: A Reflection of Japanese Culture
Every aspect of the Japanese train system, including station etiquette, offers insights into the country's culture. Platforms have marked lines to guide passengers, ensuring orderly boarding and alighting. The practice of standing aside to let exiting passengers off before boarding is a simple yet profound reflection of the Japanese value of consideration for others. Station etiquette also extends to behaviour on trains, where passengers are expected to be quiet and respectful of others' space and comfort.
Safety and Reliability
Japan's emphasis on safety is evident in its train system. Regular maintenance, advanced technological systems, and well-trained staff ensure that every journey is safe. Earthquake early warning systems and meticulous drills further underscore the commitment to passenger safety.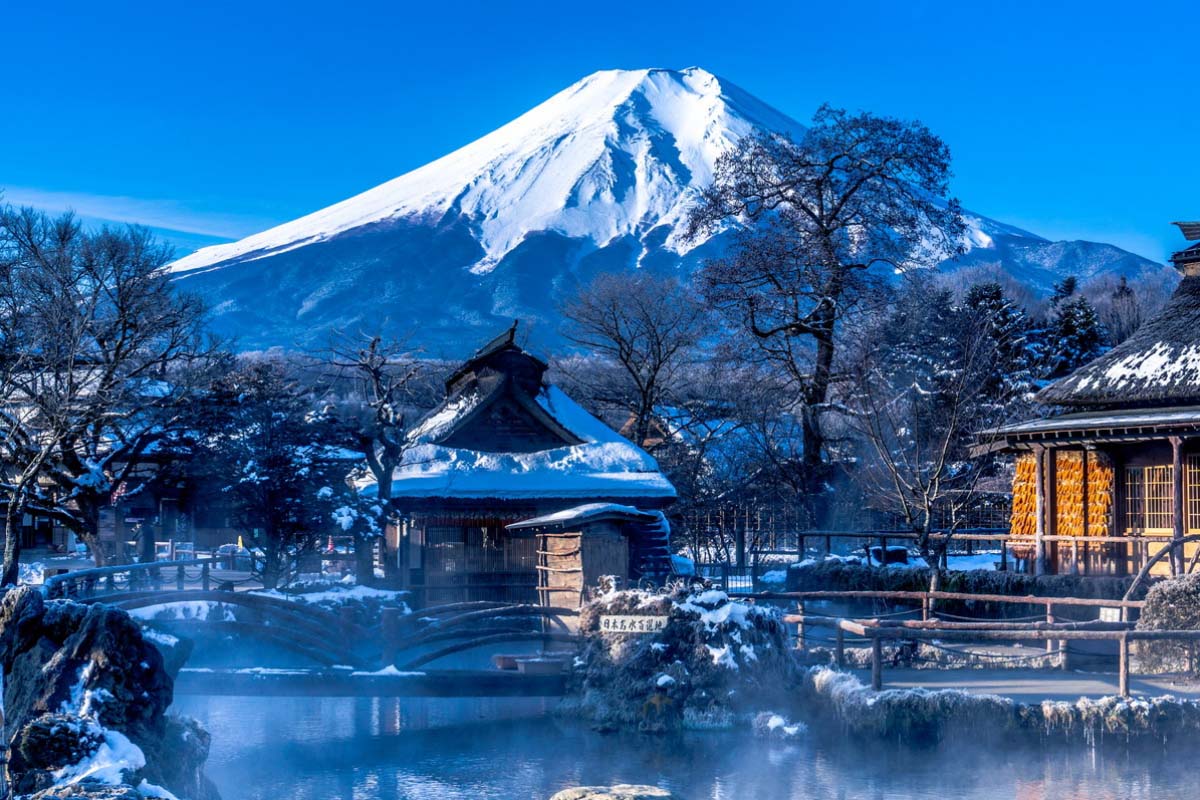 Enhancing the Ski Experience
Recognising the challenges of traveling with ski equipment, many stations offer luggage forwarding services. This thoughtful service allows skiers to send their gear directly to their accommodation, ensuring a hassle-free journey. Moreover, the train journey itself becomes a prelude to the skiing adventure, with picturesque views of snow-covered landscapes and quaint towns.
A Culinary Journey on Rails
The train journey in Japan is also a culinary delight. 'Eki-ben', or station bento boxes, offer travellers a taste of regional specialties. These meticulously prepared meals, available at stations or on trains, add another layer to the travel experience.
The Japanese train system is more than just a mode of transportation; it's an integral part of the Japanese experience. For skiers and travellers alike, it promises a journey that's as memorable as the destination itself. Whether you're heading to the powdery slopes of Hokkaido or the bustling streets of Tokyo, Japan's trains ensure a seamless, efficient, and culturally enriching journey.